Stepathlon is a mass participation event for organisations of all sizes across all industries and countries. The Stepathlon approach to achieving better physical and mental health is fun, motivating and sustainable. Deteriorating public health, increasing risk of lifestyle diseases and alarming statistics on mental illness at the workplace are the compelling reasons why we offer corporate employees the opportunity to be part of the Stepathlon 'Movement for Movement.'
Stepathlon is simple and easy to implement and has been designed for maximum inclusivity. We welcome everyone regardless of age, gender, location or job function. Referred to as the "Potential Facebook of Wellness" by Business India, the Stepathlon community-based Wellness Platform serves as real-time hub for curated and expert content and guidance. We engage and reward healthy behaviors with a variety of fitness tracking, social, education and gamification tools.
Form a team of 5 with your colleagues
Track your steps using a wearable device, the Stepathlon Mobile App or the Stepathlon BUDD-E pedometer
Enter your daily activity into the Stepathlon website
Your steps are converted into distance and your team races around a virtual world while competing with teams across the globe
Check the Leaderboard to see where you stand against other teams. Win daily giveaways of cash and prizes worth over

INR 20 lakhs

Use the Stepathlon community to build groups and events, get advice from experts, explore healthier food options, track your weight and BMI & lots more!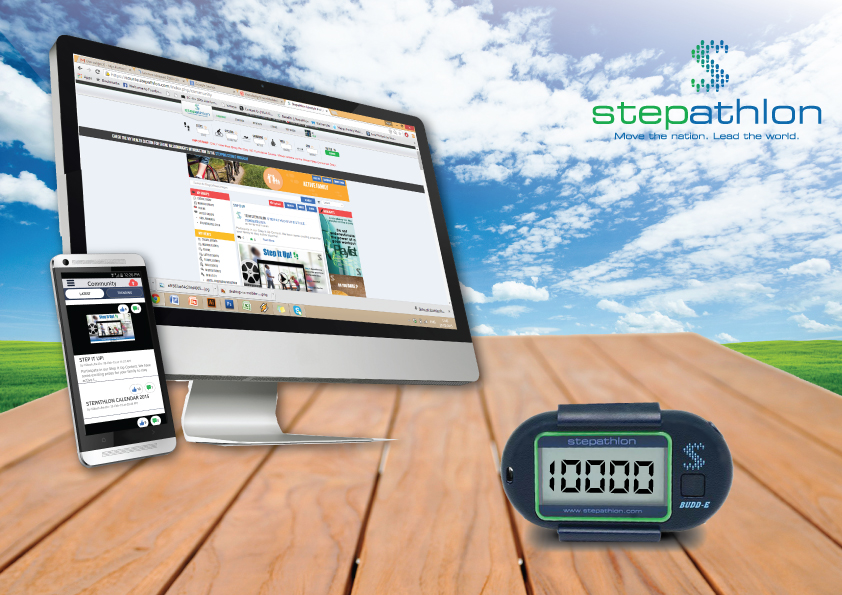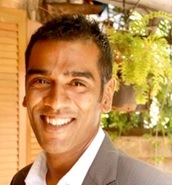 Ravi Krishnan
Co-founder and CEO: Stepathlon
The 100 Day Race and 12 month program have been scientifically designed and lie at the junction of mass participation, gamification, self-quantification and gratification. Our approach is based on our core belief that while good health is for 'Anyone, Anywhere, Anytime', we all need some healthy competition and a good amount of
motivation to stay on track.
When we started Stepathlon, our objective was to create a health and wellness ecosystem that would help people understand just how simple it is to get fit. We have now engaged with over 180,000 people from 54 countries across the world. And 2016 will see us evolve into far more than a 100 Day Race.
As a natural part of our evolution, we have strengthened our scientific focus by commissioning landmark Mental Health and Cardiovascular Health Studies by leading academics to understand the impact of physical activity on various aspects of health. 2016 promises to be far more engaging, enriching and exciting with a revamped product
offering. We hope you are ready for the journey!