Stepathlon is a pedometer-based, mass participation event for organisations of all sizes across all industries and countries. It provides access to a fun, engaging and interactive online race that encourages participants to be more active everyday. It also provides motivation and information to create relevant awareness through expert resources, interesting apps and much more.
Employees form teams of 5
Stepathletes are issued with two Stepathlon BUDD-E pedometers, incorporating 3D accelerometer technology
The BUDD-E includes a 30 Day Memory feature, Pause button and automatically resets at midnight
Stepathletes have access to the Stepathlon course website for 12 months
Stepathletes enter their daily step count into the website, which are then converted into kilometres, as teams race around a 'virtual world'.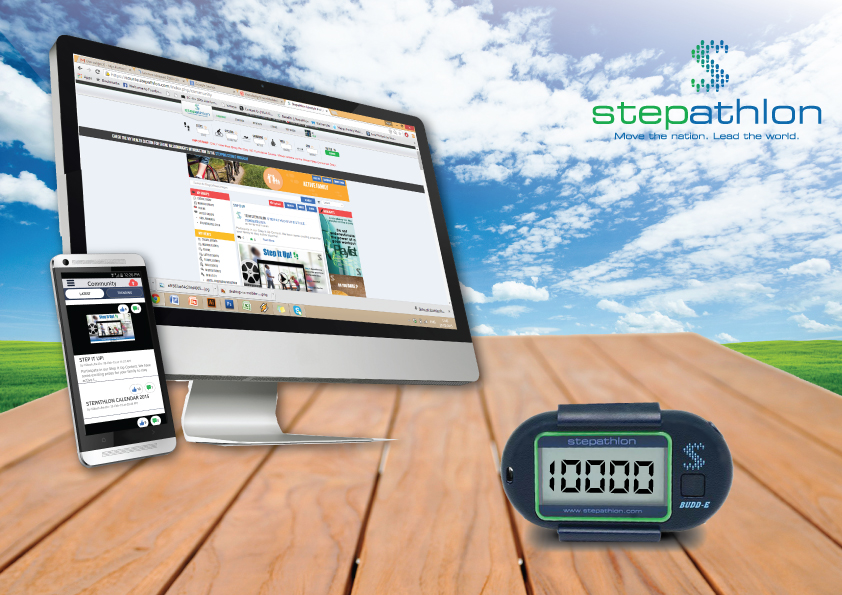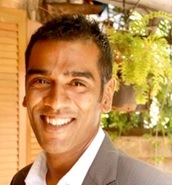 Ravi Krishnan
Co-founder and CEO: Stepathlon
The 100 Day Race and 12 month program have been scientifically designed and lie at the junction of mass participation, gamification, self-quantification and gratification. Our approach is based on our core belief that while good health is for 'Anyone, Anywhere, Anytime', we all need some healthy competition and a good amount of
motivation to stay on track.
When we started Stepathlon, our objective was to create a health and wellness ecosystem that would help people understand just how simple it is to get fit. We have now engaged with over 180,000 people from 54 countries across the world. And 2016 will see us evolve into far more than a 100 Day Race.
As a natural part of our evolution, we have strengthened our scientific focus by commissioning landmark Mental Health and Cardiovascular Health Studies by leading academics to understand the impact of physical activity on various aspects of health. 2016 promises to be far more engaging, enriching and exciting with a revamped product
offering. We hope you are ready for the journey!