Stepathlon Lifestyle Pvt. Ltd. (SLPL) Corporate Wellness Company
Corporate Profile
Stepathlon Lifestyle Pvt. Ltd. (SLPL) is a global wellness company founded by Ravi Krishnan and Shane Bilsborough. The Stepathlon initiative creates an ecosystem that promotes employee health, fitness and productivity.

Stepathlon is a global pedometer based mass participation event for employees of all industries. It encourages activity in a simple, inclusive, fun and relevant manner that is complimentary to hectic lifestyles.Stepathlon aims to break the 'cycle of sedentary behaviour' and transform the sedentary into active, and the active into more active. In the three years since its inception, Stepathlon has catered to 100,000+ employees from 400 Organisations, across 55 Countries and 900 locations.

Ravi's strategic vision, business acumen and demonstrated capability of building an organisation from start-up phase, combined with Shane's domain expertise and extensive background in nutrition and health, ensures Stepathlon delivers a happier, healthier and more productive workforce.
Ravi Krishnan
Co-founder & CEO
Ravi Krishnan, formerly Managing Director of IMG South Asia, was part of a four-member team that set up IMG's Indian operations in 1995. During a 16 year tenure, Ravi has played a key role in the creation, commercialisation and operation of landmark properties in the field of sport and lifestyle, including the Sahara Cup (Cricket), Chennai Open (Tennis), Lakme India Fashion Week, Avantha Masters (Golf) and Indian Premier League (Cricket). As such, his proven ability in nurturing emerging projects will play a vital role in the growth of SLPL, an entrepreneurial venture that aims to make health and fitness a part of daily life.

A lawyer by training from Australia's prestigious Monash University, Ravi also competed in the Australian Open (Tennis) at junior level, and played in Victoria's District Cricket Competition.

Naturally Ravi remains an avid sport and fitness enthusiast.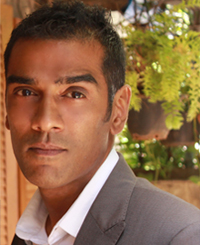 Ravi Krishnan
Co-founder & CEO
Shane Bilsborough
Chief Wellness Officer & Co-founder
Shane Bilsborough is an internationally renowned nutrition and exercise expert, and author of three bestsellers in the health and fitness space. He played a key role in the formation of the Foundation for Chronic Disease Prevention (FCDP), and instigated multi-university collaboration on research into how incidental activity can reduce the risk of heart disease, type II diabetes, obesity and mental illness.

Shane earned a Master's Degree in Nutrition focused on Fat Metabolism, Exercise Physiology and Chronic Disease Management from Deakin University in Melbourne Australia, has had three research papers published, and as a subject matter expert has held senior advisory roles with many major global entities.

Shane also co-founded and jointly managed the Global Corporate Challenge (GCC), and as such his domain expertise and extensive background in nutrition/exercise/chronic disease management gives him a unique skill set that plays a critical role in the functioning of Stepathlon.

A track and field athlete, Shane represented Australia at junior level, held the Australian junior triple jump record, and earned 23 medals in Victorian and Australian Championships at both junior and senior level.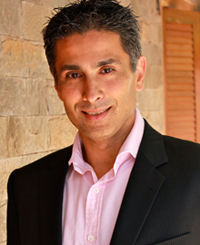 Shane Bilsborough
Co-founder, Stepathlon Lifestyle Pvt. Ltd.